Michael Bourqenfinkle (Bourque) Lead Vox/Kazoo/Kung Foo
John Mauriello - Lead Guitar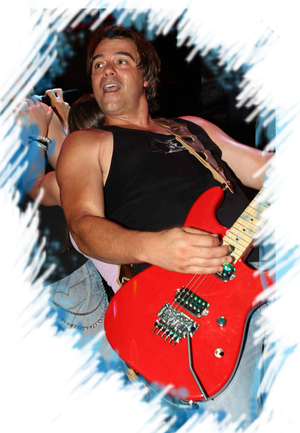 Johnny "bag-o-doughnuts" was born and raised in Bora Bora but migrated to MA,
USA to play in the band Diezel! He is an illegal immigrant so don't tell anyone!
He studied dodge-ballat Ballz-R-Us University and likes long walks on the beach
with his dog Toto.
Favorite TV shows: Glee & Power Rangers
Gary Massucco - Bass guitar/vocals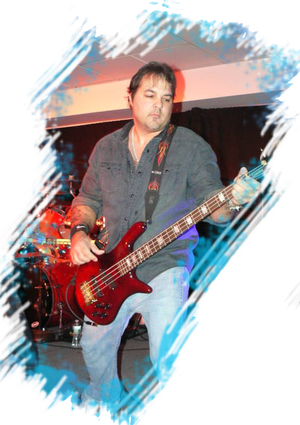 Gary hails from Billerica, MA (he grew up across the street from Johnny) Has a beautiful daughter named Ashley who keeps him sane! Gary uses Shecter and Spector basses and Ampeg amps. Gary played in Busted Nutz from 2004 -2007 then formed Diezel with Richie, John , Rob & Steve. he had regional/national success back in 1991 with the band "Last Cry" with two radio hits, "City Queen" and "In the name of love". In the name of love was used in a movie as well as getting them major airplay in over 25 states and in 3 countries prompting Billboard magazine to notice! In his spare time when Gary is not playing music he enjoys being an avid fisherman! 
Favorite bands; Iron Maiden, Tesla, Mr. Big, TNT, Whitesnake & Bon Jovi... to name a few
Eric Hanson - Keys/Piano/Harmonica/Vocals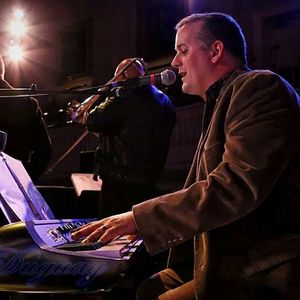 Eric has been on the local music scene for over 20 years, as a founding member of the cover band Dawghouse, then playing with Zeppelin tribute Ed'z Zeppelin, The Character Assassins , The Sonic Pimps, and Chicago Tribute Steady High. His diverse playing style and backing vocals help fill out the Diezel sound.
Ricky Porter - Drums/Vocals